New features include:
No more Fees!

Use with your Financial Partners FCU Mobile App!

Your 'pay date' will be the day that you want your payee to receive your payment, instead of the day it starts processing

Search bills associated with your credit information to make set up easy

View billing statements

Payment timing guarantee!

Make fast, safe, easy payments using Zelle®!

---

Hey Kids! Want to get paid for your grades? Stop into the Credit Union and turn in your report card! All A's? get $10! A's and B's? Get $5! Make sure you submit your grade cards within two weeks of receiving them. *Bonus: Submit all 4 grade cards and recieve a prize at the end of the year! (grades K-12)
---
Do your banking on the Go! Introducing Mobile Banking with Financial Partners Federal Credit Union app.
Instant Balance: When enabled, users can securely preview balances without logging in.
Touch/Fingerprint ID: Log in using your fingerprint instead of a password with Apple's Touch ID or Android's Fingerprint Authentication.
Account Balances: View your account balances in real-time.
Recent Transactions: View both recent and pending transactions.
Transfer Funds: Easily move money between your accounts.
---
If you Refer a Friend to Financial Partners Federal Credit Union and they open an account with us you will receive $60.00. The person you referred will receive $40.00. All funds will be placed in each member's savings account. Just fill out the coupon with your name and give it to the person you are referring. They should return this coupon to the teller when they open the account.
---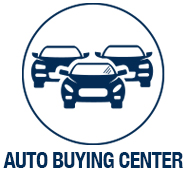 Let us help you find your new car! Enter our Auto Buying Center and research vehicles for sale in your area.
You can even apply for financing once you find the right one.