Tis the season for giving. Visit either location during the month of December and contribute any non-perishable food item to our gift box under the tree. At the end of the month, all items will be given to our local food banks. We will also accept cash donations which will be given along with the food items to the food banks.
---
We are excited about the launch of our new website. We know our members will find it more informative and interactive. We want your feedback. Let us know if you love it or if you have suggestions to make it easier to use. You may have noticed that our phone systems recently received an update too. Our goal is to provide you with more comfort and convenience as you access our services. What's next in technology? A new mobile app is due to release sometime in 2020. Stay tuned!
---
Financial Partners recently made changes to our credit card program. These changes bring exciting benefits to our members including improved care with new rates and rewards, comfort with EMV chip technology, and convenience with Card Valet, our new card management app. New card applicants will be offered the improved rates and rewards program advertised on our updated credit card page. Current card holders are encouraged to make the switch to the new program as well. The new program offers lower rates and UChoose rewards where you can earn points toward the things you use most. To apply or make changes to your existing card, please contact one of our loan officers.
---
If you refer a friend to Financial Partners Federal Credit Union and they open an account with us you will receive $40.00. The person you referred will receive $25.00. All funds will be placed in each member's savings account. Just fill out the coupon with your name and give it to the person you are referring. They should return this coupon to the teller when they open the account.
---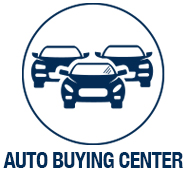 Let us help you find your new car! Enter our Auto Buying Center and research vehicles for sale in your area.
You can even apply for financing once you find the right one.